MANLY Beach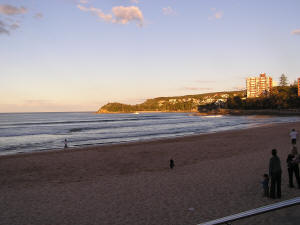 Manly Beach in Australia on our last night there.
Me, about to be splashed.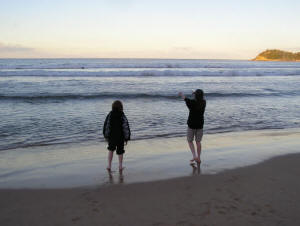 Jake and I on the beach. (be prepared for loads more like this)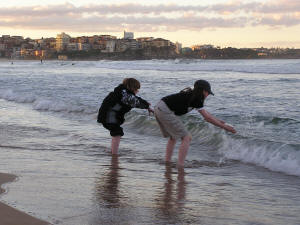 Us washing our hands in the ocean.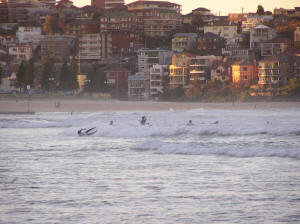 Some surfers wiping out on the other side of the beach.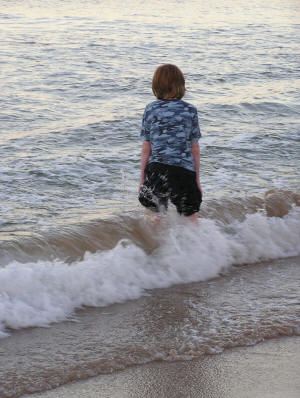 Jake getting his pants soaked.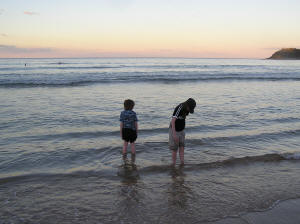 Jake and I admiring our wet pants.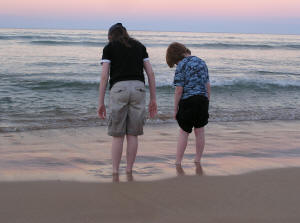 Our feet are buried in sand.